4 top strategies for promoting an award from Tastings.com that will help boost sales, increase awareness and connect with media.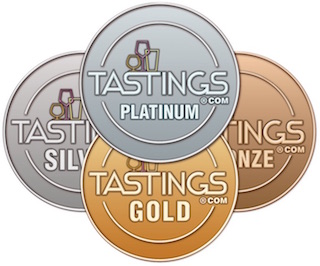 1) Post, Post, Post away!
Tastings.com is prominent on Twitter, Facebook & Instagram @tastingsbti. We will post your certificate within 1 week of publication. Like it, Share it and Comment on it. We also feature brand mentions and special brand features. Leverage our highly engaged audience by interacting and posting.
MORE: Designer Dupes. See Best Buy Bar Challenge stir up the competition
2) Launch a Press Release
These are substantially important for legitimate media coverage. Link up with a creative PR firm or pay per release with PRWeb, PRNewswire, EIN. There are free ones too, like ClickPress, PRBuzz or PRLog. You should provide these media outlets the resources, links and copy content ideas to redistribute. An award or a Tastings.com event can build buzz for your recent win. Use this copy in addition to your award statement for information about your medal:
Tastings.com is America's oldest annual international wine, beer & spirits competition and has been operated objectively for over 36 years by the Beverage Testing Institute. Producing objective, blind tastings on a weekly basis, the medal-based competitions award based on a 100-point scale. Beverages are judged by the Beverage Testing Institute's trained staff and top professionals many of whom are major buyers from retailers and restaurants. Tasters use a proven, consistent, proprietary methodology engineered in part by Cornell University. Awards are distributed in monthly results to consumers and the trade through Tastings.com, a free consumer website with over 50,000 reviews and over 70,000 users a month reading its searchable database. Connect via social media @tastingsbti.
3) Point of Sale Promo Matters
First promote your award on digital channels to invest at the highest ROI level possible. Next, order the swag your brand deserves with Tastings.com ribboned medallions, bottle stickers, adhesive shelftalker pads and trophies which you can feature in tasting rooms, expo shows or in merchandising sales presentations.
4) Digital Upgrades
Deep-linking, affiliate marketing, search optimizing. Sure, we've all heard these terms but how does it help your Tastings.com award? Simple. A consumer wants to buy your brand after they view its award on Tastings.com. So, let them do that. Upgrade the award page with a highly visible "BUY IT" button. It can link to your online retailer. 9 times out of 10 when your brand is typed into a search engine, the Tastings.com award page will be a top result. Convert every click into a sale. You can optimize it even further by linking a 2nd unique URL inside your brand box on your page. Every page has one, but make yours unique. These links come at a low cost for 1 year term. See an example here.