Let's face it. Events are expensive and exhaustive to plan, produce, and execute. Here are a few savvy trade tips from the Tastings.com marketing team to help you get the most leverage and bang-for-the-buck for your event - because after all, events are essential.
1) Think wisely. Create an honest, authentic experience.
Don't just create a theme party. Blah! Put yourself in your audience shoes and dream up ideas that will create a captivating experience.
2) Over-Communicate about everything
If you send an invitation to 100 people; 20 open it, 10 will RSVP, 70 will ignore it.
Send at least 3 reminders before confirming an individual. It's not too much, it's plain ol' follow-through.
Establish firm expectations with your event promoter or planner. If 100 tickets must be sold - sell them!
If plans go awry, be quick and pivot to a solution but make sure to involve the team so everyone is invested.
3) Promote social media interaction
If you want your fans to follow you, show them how to do that! Make the easiest job in the world easier by displaying your social media handle.
Include SM handle on every banner, screen, paper, coaster, etc.
Use a special hashtag specifically for the event that is short and memorable.
Send a ClicktoTweet link before the event.
Prompt Instagram-worthy shots with unique decor at event.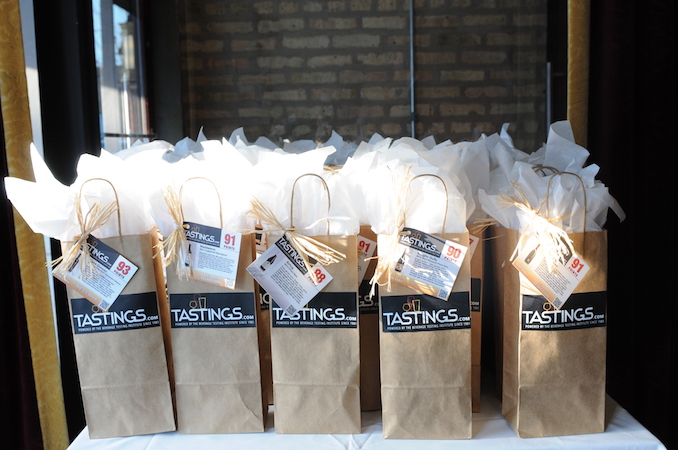 4) Don't write speeches, but plan out your thoughts.
If you or your host will be speaking, make your words from the heart and really share your story. Your audience will not look away if you connect emotionally through your speech or remarks. Set up a flexible time schedule. If you are leading a wine tasting, allow 5 -10 minutes per wine for example. Be sure to bullet-point some talking points so you don't forget.
5) Commit your goals on paper
Every event has to have goals to achieve. Whether it is more brand awareness, more email sign-ups, or more social outreach. Write them down! Every ounce of energy that is expended for the event is working towards this list of goals. Afterwards, you can sit down with your list in review to measure success, critique mistakes, and document and discuss future opportunities that presented themselves by interacting with your guests.
Brought to you by #ToastWithTastings and Jaclyn Beazley at Tastings.com